Are you cock curious?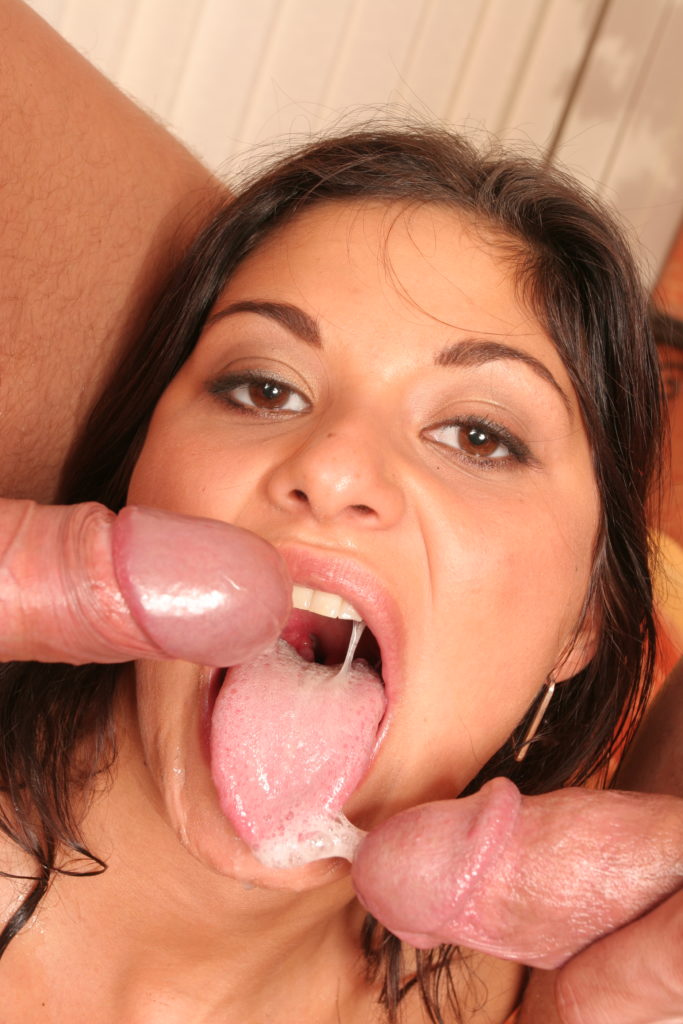 Do you crave cock as much as your slut wife does?
I love cock, crave cock, need cock, and so many of my cock curious cuckolds are the same way!
Do you crave sucking cock as much as your slut wife?
You can be honest with me, or not, I know what that hemming and hawing means, you are cock curious, and just need me to draw it out!
Some men are loud and proud and don't give a single fuck who knows how much they need cock on a daily basis, and if there's a woman there watching it's a plus but not always a necessity.
Others, so many others, like all men, are cock curious, but have to deny that they want to suck a dick.
All men are cock curious.
All men need dick.
Maybe it's because you have a little dick and want to taste a real man, maybe it's because you watch porn and know you're lacking, maybe it's because you've seen how hard a big cock makes a woman, maybe your wife, cum, and you want to experience it for yourself.
Some men get jealous when another man fucks his wife's pussy (silly men), while others get a jealous hard on because they want to be on their knees, getting their face fucked.
Does sucking cock make me gay?
Who cares?
Are you bi curious, gay or just want cock?
Most men watch gay porn, cock sucking dirty movies, and if they were honest about being bi-curious, they'd admit the obvious to this Forced Bi Mistress, that they want to be the girl on her knees getting some deep throat action, like a whore.
Your cock curious secret self has wants to be doggy style or on your back, legs spread, big cock making you cum buckets, you slut.
If you are like a lot of the cock curious men who call me, or even some of my friends, you've felt this way for a long time, you've always known you can only cum for cock, you may want to explore your sissy side (not everyone who wants cock is a sissy, of course), but you know the stigma, so you bury your cock cravings into a girlfriend or even wife, trying to forget you are secretly gay.
That's why so many call me, they know that it's safe, and that I'll satisfy their cock sucking fantasies!
When you call me, I know you are cock curious, and isn't it time for you to take the next step, and suck a dick for Mistress?
A big, hard, veiny dick, pulsing and throbbing in front of you, making you lick your lips in desire, that perfect ball of pre-cum dripping out of the mushroom head, what's stopping you from indulging your cock sucking cravings?
Still feeling a little worried that cock sucking is exactly as amazing as you secretly know it is, that once you suck dick, whether it's big black cock, a fat white bull dick, or any member in between, that you'll want dick dick dick all the time?
Yes, that's exactly what's going to happen, no more pussy, no more fake marriage, no more living a lie, just being a cocksucker for Mistress.
When you call this Forced Bi Phonesex Mistress, I'll tease your cock cravings out of you, or you'll blushingly confess your cock curious fantasies, but always, you'll end up begging to suck cock for me.
At the gloryhole, on the dirty floor of an adult bookstore, or in a no tell motel where you won't even know the name of the cock your giving head to.
Always.
Call me,
Connie
1 888 684 2825, Cock Curious Phonesex is $2.50 per minute with a ten minute minimum and a $4 connection fee, discretely billed to your major credit card.
If your favorite Cuckold Phonesex Princess isn't around, please don't hang up!
You can always talk to one of my sexy girlfriends.