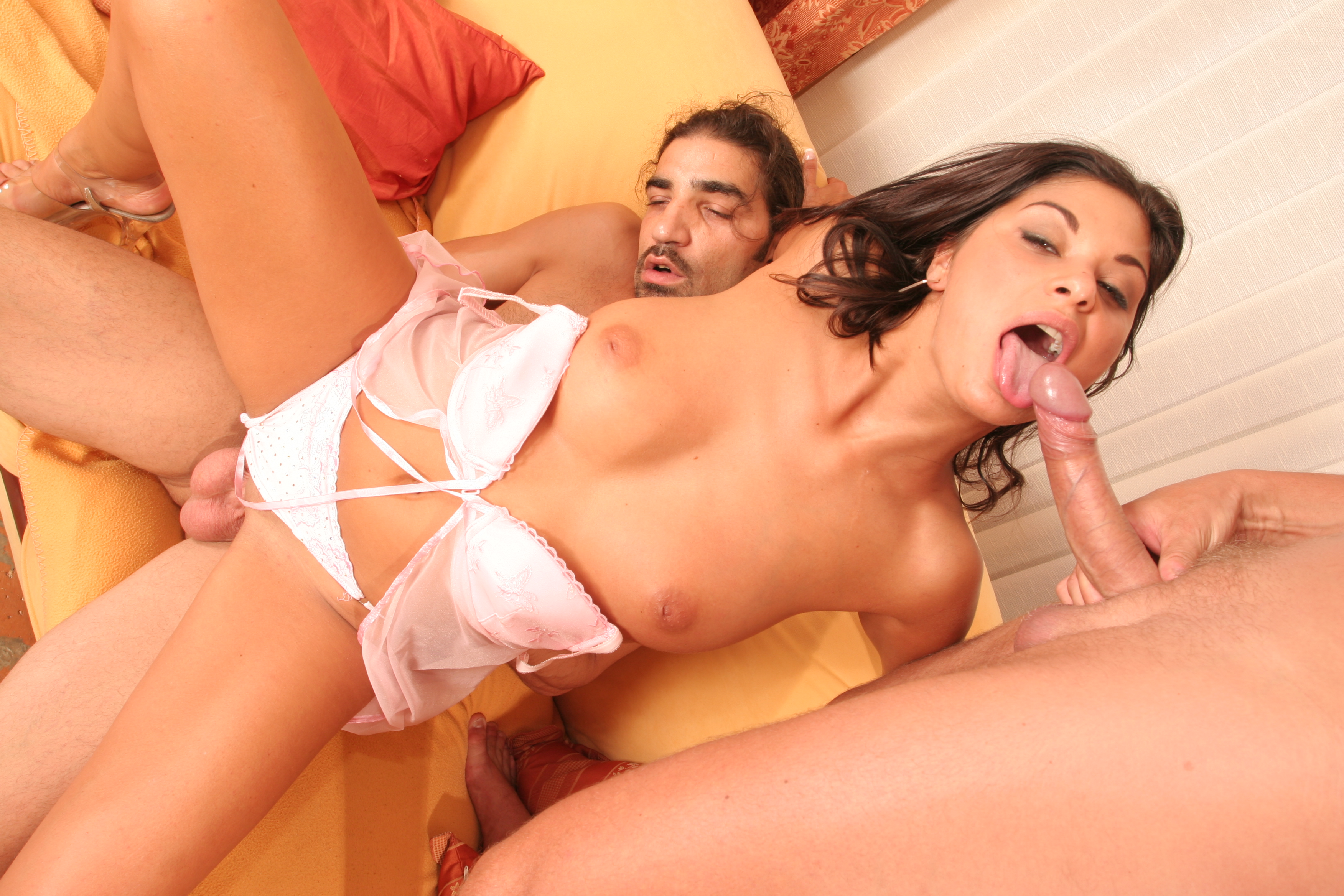 You always suspected you had a small cock, and we both knew I needed more than five little inches to make me happy.
When you suggested that I go out and get fucked by another man while you watched, you never dreamed you'd turn into a cuckold bitchboy, did you?
Or did you?
You know your girlfriend is hot.
And you know that other men think I'm hot too.
Is that why you want your girlfriend to fuck other men?
Did you have a cuckold fantasy about me just like this, juggling big cocks right in front of you, going bareback and loving every filthy cock in my creamy cunt?
And I have to admit, I love seeing that mixture of jealousy and humiliation cross your face as you stroke your cock while I cum with other men.
Don't I look beautiful in my pictures with my bulls fucking all my sweet holes, Cuck?
Can't you just see how they satisfy my dripping with sperm pussy in every way, like you never could with that small penis?
And right now, the seed from my lover's balls is leaking out of my pussy, and you know what that means, don't you?
It's time for you to get down there and clean out the cuckold creampie.
Don't be shy, I never am when I am getting fucked screaming while I cuckold you.
Cuckold Phonesex with the dirtiest Cuckold Queen around.
Connie
1 888 684 2825, totally unrestricted phonesex, $2.50 per minute charged to your major credit card, adults only please, call me now, Cuckold.