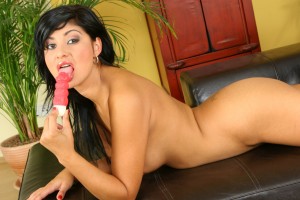 Here in Beantown, it is just too hot!
Today, I didn't have to go into work at the bar and I almost wanted to, because it was just that freaking hot!
It was a choice between a pool and the beach, so after my Dunkin's, Revere Beach it was!
And it was packed!
Boston Weather was 100 plus, and even now, it's not much cooler.
And all this hot weather is giving me tons of ideas.
I've been spending a lot of time with a pretty sissy, who is just so much fun to make into my sissy cum dump!
We started by having him try on my dirty panties, after I just got fucked by a real man with a huge thick black dick.
I then made him watch, as I got fucked by that real man!
You should have seen that sissy's face, when he first saw just how big that black cock was!
And then, I let him know, the sissy transformation fantasy is just starting!
Sissy faggot cocksucker was held down, squealing, while I straddled him, smearing creampie from my just fucked pussy all over his chest, while I tattoed permanent make up onto his cocksucking lips!
Totally degraded, sissy faggot cocksucker begged to do anything, anything, anything to take this lipstick off, because now everyone will know he's a secret faggot cocksucker!
Want to know what "anything" I made him do?
Call me, your forced feminization phonesex freak.
Connie
1 888 684 2828
$2.50 per minute, credit card billing only.