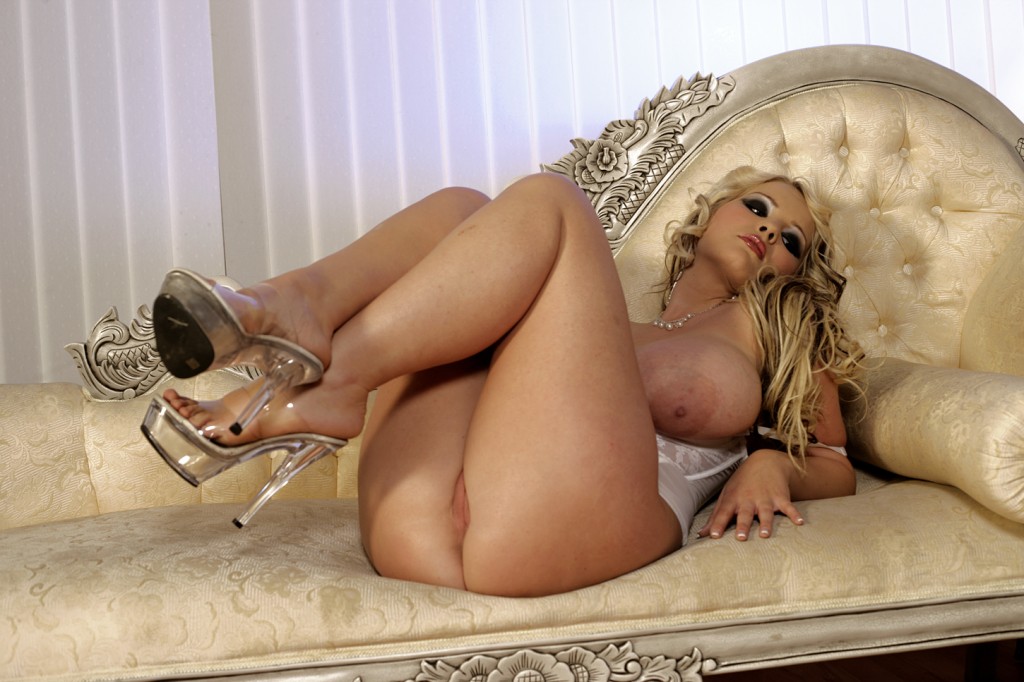 Hello to all the small white cuckold men, and to all the big black cock cuckolds that I can not wait to play with!
Ever wonder just what it's like to live with a cuckold queen?
Of all the sexual humiliations, the knowing glances from the men who own the big black cocks this cuckold queen fucks, the gossip from friends wondering if you know just what your cheating girlfriend does when you're not home, the feminine laughter of my friends when you come home from work, it all derives from one issue, doesn't it?
Having a little cock is a problem, isn't it?
You want to please me, in every way, but no matter how hard you try, I just need something more, don't I?
You work all day, to buy things to make me happy.
And you know what waits for you at home, in our bed, after a long hard day at the office.
A big busty blond cuckold queen, horny as hell, all ready to take some big black cock.
Too bad you don't possess a big black cock, cuckold.
Hearing my sensual laugh, against your will, you become hard.
First, your stomach drops, then tightens, and you suspect that yet again, your pretty cuckold phonesex queen isn't alone.
Slowly pushing open the door, you see that big titty blond doggy style, not only gagging on that big black cock, but also taking a big black cock deep in her pussy from behind.
What comes next?
Will your big busty blond cuckold queen allow you to watch?
Force you to pull out your little white cock, and show those with superior big black cock just how underendowed you really are?
Or will I seduce you into forced bi games?
Grab that cuckold cock and call me!
Monica
1 888 684 2825
AIM:MonicaMandingo
$2.50 per minute, best cuckold phonesex ever!